November 6, 2020
Doubletree Westminster
The Geo-Institute Chapter of the Colorado Section of the American Society of Civil Engineers (ASCE), the Rocky Mountain Section of the Association of Environmental & Engineering Geologists (AEG), and the Colorado Association of Geotechnical Engineers (CAGE) have hosted the Rocky Mountain Geo-Conference since 1984. This conference focuses on geotechnical projects in Colorado and the Rocky Mountain Region, and is a one day opportunity for geo-professionals to share experiences and state of the practice with their colleagues.
Call for Papers
All Local & Regional Geotechnical Topics Welcome. Abstract deadline is November 1, 2019. For complete information,
click here for the Call for Papers
.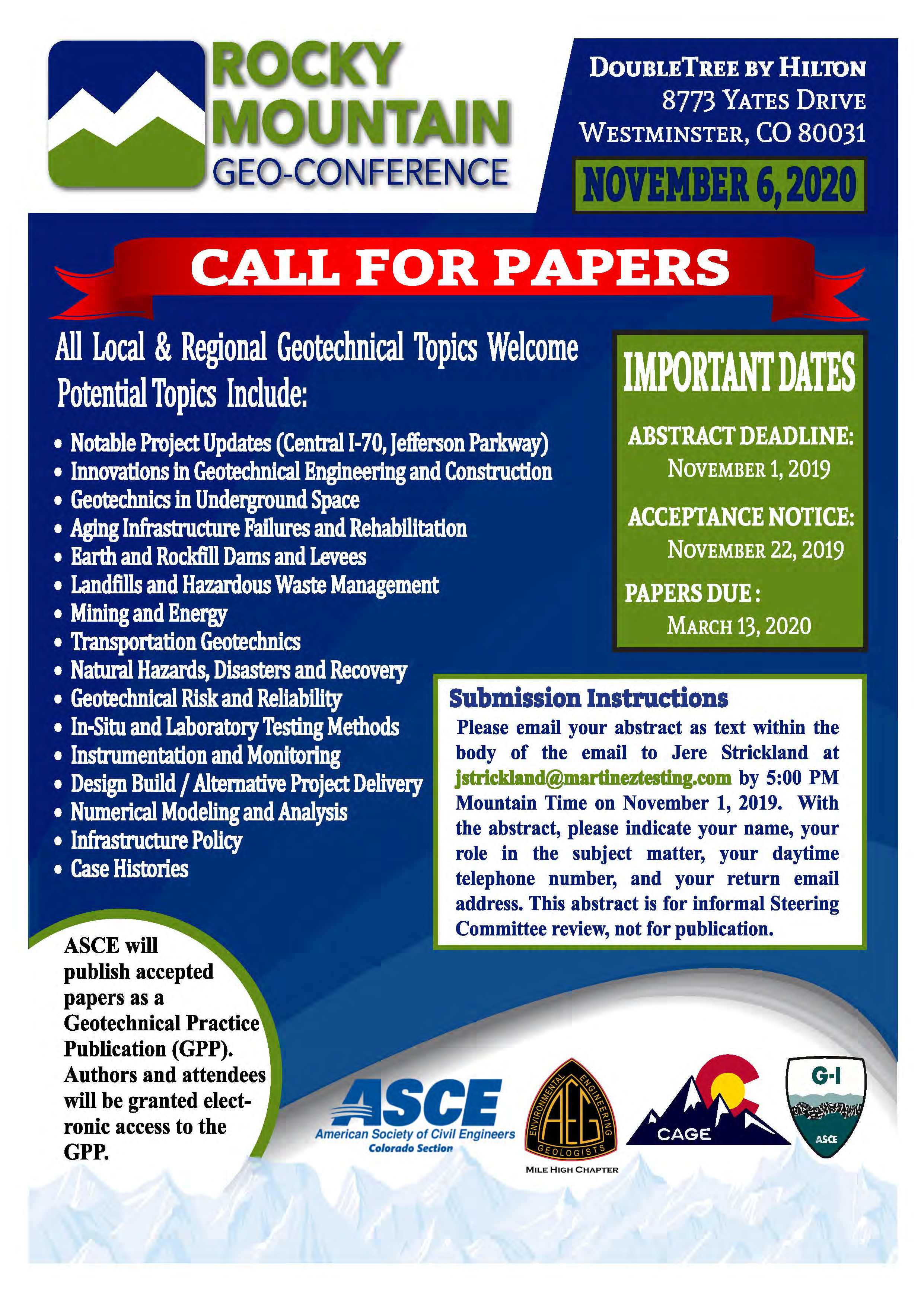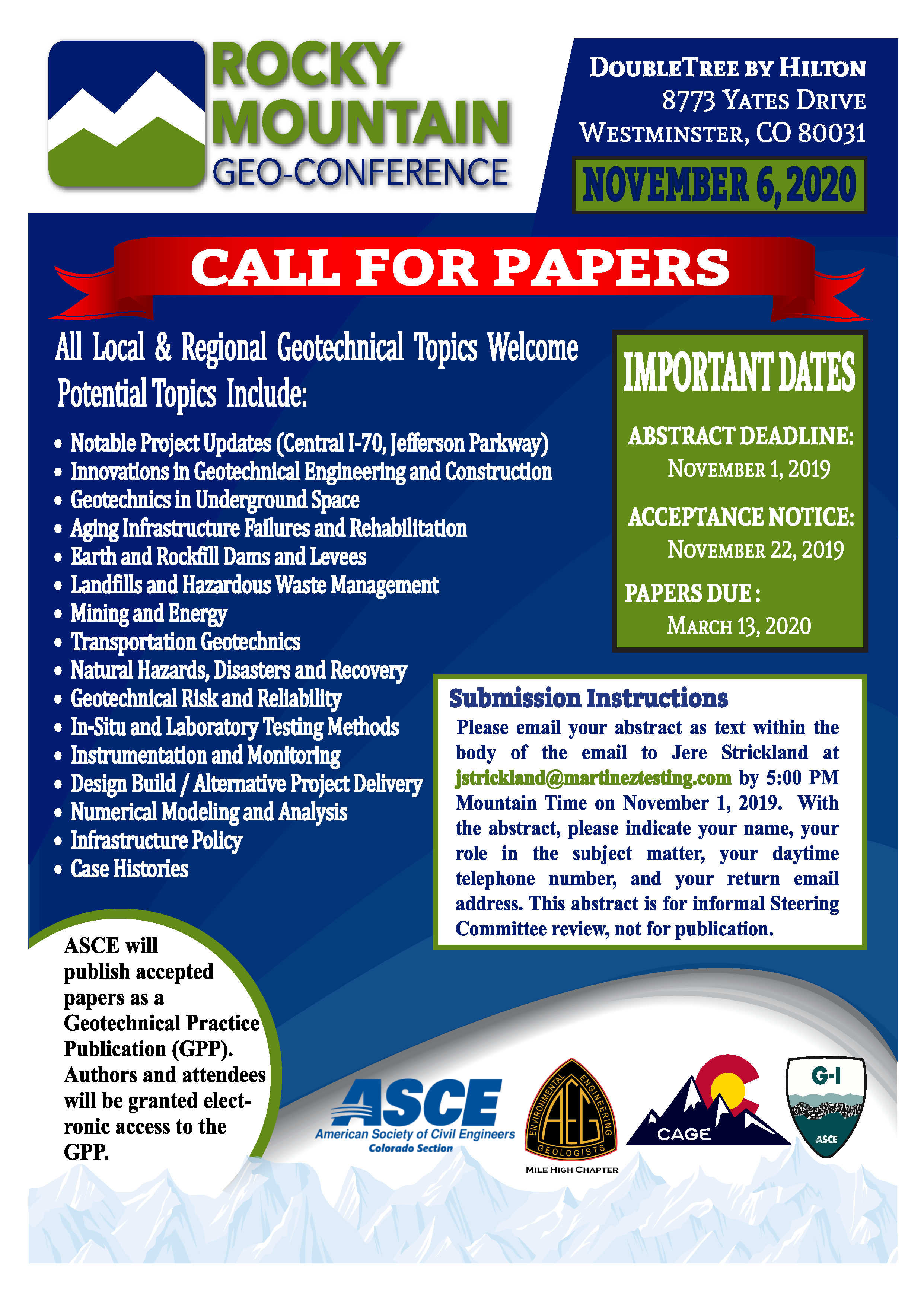 For questions related to conference registration, exhibits, and/or sponsors, please contact Becky Roland (broland@cagecolorado.org).If you have questions with regards to the conference please contact conference chair, Christoph Goss, (christoph.goss@deereault.com).