CAGE Young Professionals Group Update
Several of the CAGE members and CAGE Young Professionals Group enjoyed our 2016 picnic at Washington Park on August 19. Thanks to all that attended!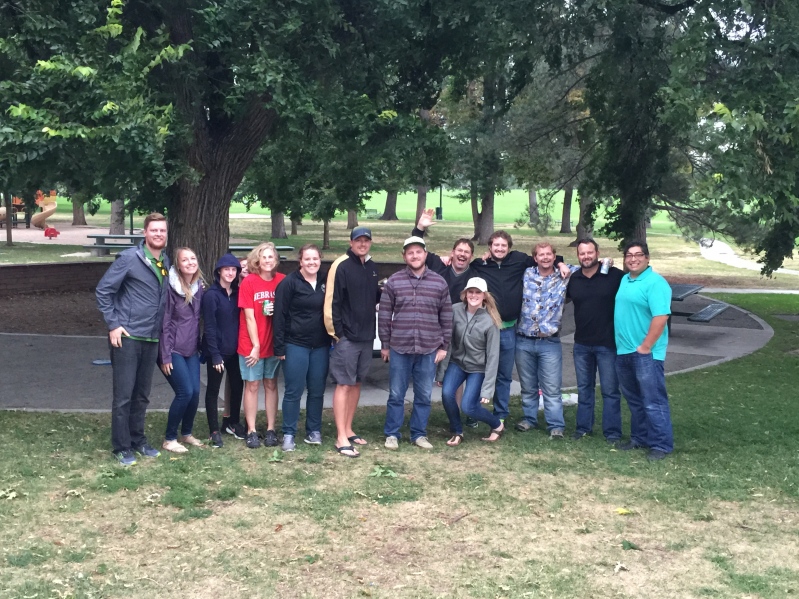 Possible Future Events (save the dates, more info to follow):
11/16/16: CAGE Member and Young Professionals Group Meeting
November 16th, 2016
5:30pm-7:30pm
River North Brewery
6021 Washington St
Denver, CO 80216
Please come join The Young Professionals Group for drinks and food at River North Brewery on Wednesday November 16th at 5:30pm! All CAGE members are invited to attend. We plan to discuss some of the events we are planning for 2017!
Mid-January PE "help session"
Winter Ski Trip
If you have any ideas or suggestions please feel free to contact Becky Roland at
broland@cagecolorado.org
.
Successes over this past 'year'
9­ Number of meetings since Jan 2015 (Prost x2, Crooked Stave, Beryls, Little Machine, Joyride, Mile High Spirits, School House, Epic Brewing)
20­ average number of people attending meetings
Companies and Universities represented at our events
CTL Thompson
Hayward Baker
GSI
Geocal
Colorado School of Mines
CU­Denver
MWH Global
Olson Engineering
Ground Engineering
TSH Engineering
Authentic Drilling
Kiewit
Companies that have Sponsored our Events
AJ Fox, Rio Grande Co.
Andy Garner, PCH
Sherri Meiklejohn, Authentic Drilling
Dave Glater, CTL Thompson
Brian Reck, Ground Engineering Ideas we have for future events
Fun run
Professional Development Panels
Mentor opportunities between CAGE & YPG or YPG & Colleges
Volunteering in community
Things we would like to see for future of CAGE
Board members attend YPG events
Encourage members to bring along younger staff to events
CAGE YPG OFFICERS