CAGE Monthly Meeting: 2nd Wednesday of the month from September through May
Lakewood Country Club, 6800 West 10th Avenue

4/11/18 Oroville Dam Spillway Presented by: John France with AECOM
CAGE April Meeting
Lakewood Country Club
6800 West 10th Avenue
Lakewood, CO 80214
Oroville Dam Spillway Presented by: John France with AECOM
At a height of 770 feet, Oroville Dam is the tallest dam in the United States. On February 7, 2017, a section of the concrete chute slab of the service spillway at Oroville Dam failed during spillway discharge. Several days later, as the California Department of Water Resources was evaluating and managing discharges through the damaged service spillway during a large rainfall event, the emergency spillway activated for the first time in the project's history. The emergency spillway flow resulted in significant erosion of the hillside below the crest structure, leading to concern for the integrity of the emergency spillway and the evacuation of nearly 190,000 downstream residents. The Federal Energy Regulatory Commission mandated a forensic evaluation of the failure of the service spillway chute and the damage to emergency spillway. This presentation will include discussion of the findings of the six-person Independent Forensic Team, including discussions of physical factors, human / organization factors, and lessons to be learned from the incident.

Mr. France has more than 40 years of experience in engineering consulting and design. Most of Mr. France's technical work for the past 34 years has focused on dams and water retention structures. This experience includes dam safety inspections and analyses, detailed geotechnical and geological field and laboratory investigations, hazard classification, seepage and static stability analyses and evaluations, seismic stability/seismic deformation analyses, conceptual and final designs of new structures, rehabilitation of existing structures, consultation during construction, and risk analyses. He has served on numerous senior technical review boards / panels for the U.S. Army Corps of Engineers (USACE); the U.S. Department of the Interior, Bureau of Reclamation; BC Hydro; and Brookfield Renewable Energy. Mr. France was the leader of a the six-person Independent Forensic Team tasked with evaluating the February 2017 spillway incident at Oroville Dam, California.
One sponsorship is available for each CAGE monthly meeting. Sponsorships include a display table, acknowledgement on each meeting announcement, acknowledgement slide displayed during meal, thank you announcement by Board Director to attendees, and one registration. Sponsorship registration can be made through the online registration for the meeting, or by contacting Becky Roland at 303-551-3266.
---

4/19/18 CAGE University Gala Night

Your attendance and/or sponsorship helps promote the value of our profession and directly aids students and their programs. Please consider supporting the CAGE Scholarship Program by attending the event and/or becoming a sponsor. Proceeds from the event will be used directly for the CAGE Scholarship Program.

Please join us for the CAGE University Gala Night. Select students from surrounding universities will be presenting research proposals to CAGE and Gala attendees. These students have already been awarded a $500 scholarship, and will be presenting for a chance to win an additional $3,000 scholarship. Registration includes one drink ticket and heavy appetizers!
---
Thank you to our Sponsors!



Platinum Level Sponsors Include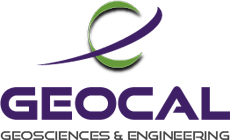 Gold Level Sponsor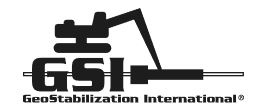 Available Sponsorships:
Platinum Level - $500 – includes recognition at the event and on the CAGE website, one table for
materials and one registration to the event.
Gold Level - $250

– includes recognition at the event and on the CAGE website and one registration
Silver Level - $100 – includes recognition at the event and on the CAGE website and one registration to the event.


Other

– Please feel free to donate any amount you would like in support of the CAGE Scholarship Fund.
---
Registration Fees:
Professionals and Guests - $30
Students (non-presenting) - $5
---
---
5/09/18 Gold King Mine Presented by Christoph Goss with Deere & Ault
CAGE May Meeting
Lakewood Country Club
6800 West 10th Avenue
Lakewood, CO 80214
Gold King Mine Presented by Christoph Goss with Deere & Ault
---
Rocky Mountain Geo-Conference
November 2, 2018
Marriott Denver West Hotel, Golden, CO
The Geo-Institute Chapter of the Colorado Section of the American Society of Civil Engineers (ASCE), the Rocky Mountain Section of the Association of Environmental & Engineering Geologists (AEG), and the Colorado Association of Geotechnical Engineers (CAGE) have hosted the Rocky Mountain Geo-Conference since 1984. This conference focuses on geotechnical projects in Colorado and the Rocky Mountain Region, and is a one day opportunity for geo-professionals to share experiences and state of the practice with their colleagues. Papers will be published by ASCE as a Geotechnical Practice Publication (GPP) and distributed at the conference.
SPONSORSHIP &
REGISTRATION

Sponsor $400

Exhibitor $750

Break Sponsor $700

Lunch Sponsor $900

Registration: $150

Students: $50

2018 Paper Topics include


• Tunneling
• Dams
• Landslide analysis and repair
• Rock slope and rockfall risk assessment
• Subsidence mitigation
• Micropiles
• Gravel pit reservoir storage
• Soil mixing
• Post-fire ground treatment
• Geotechnical challenges in high-altitude road construction
• Forensic investigations
• Geotechnical laboratory testing
For questions related to conference registration, exhibits, and/or sponsors, please contact Becky Roland (staff@coloradoasce.org).If you have questions with regards to the conference please contact conference chair, Christoph Goss, (christoph.goss@deereault.com). Registration forms are due by October 26, 2018.